i've spent two weeks traveling around Tenerifa with my parents. we've seen a bit of the commercial-heavy south near Los Cristianos, rocky west coast in Los Gigantes, semi-rural areas of Icod de Vinos, a bit of Puerto de la Cruz and post-volcanic Teide and Puerto de Guimar. our hiking routes – below.

Los Cristianos was full of the recent touristic development – plenty of hotels and apartments for long-stay rent. we've climbed two of nearby hills:
view from the 2nd one was pretty good: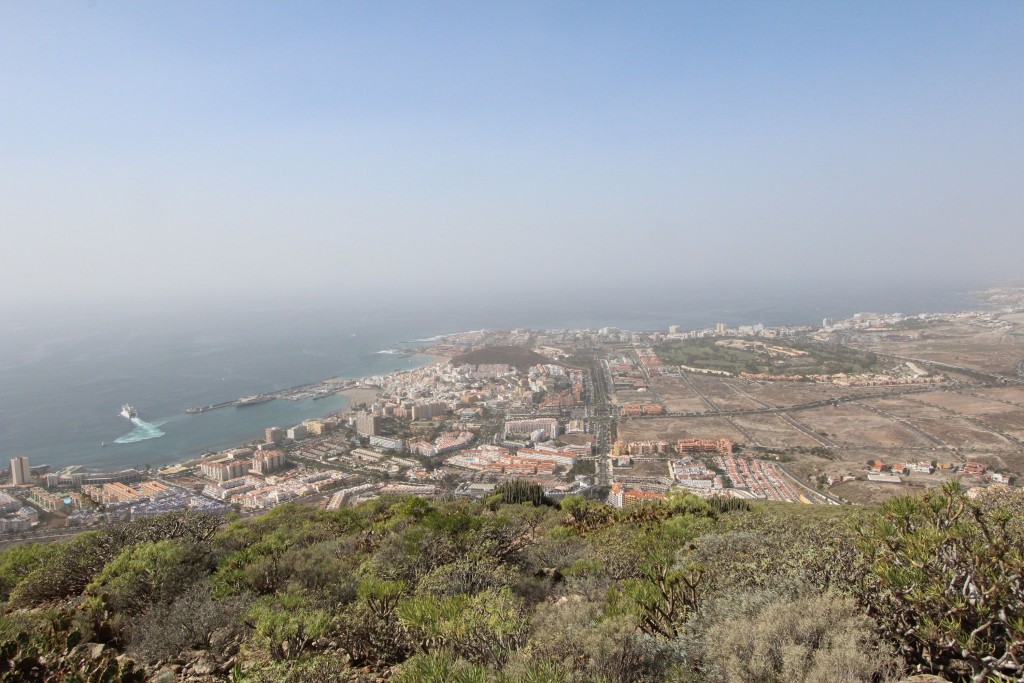 on the next day we've taken bus 342 from Los Cristianos to Teide and hiked around amazing mars-like landscapes. most of our route was flat and pretty mild: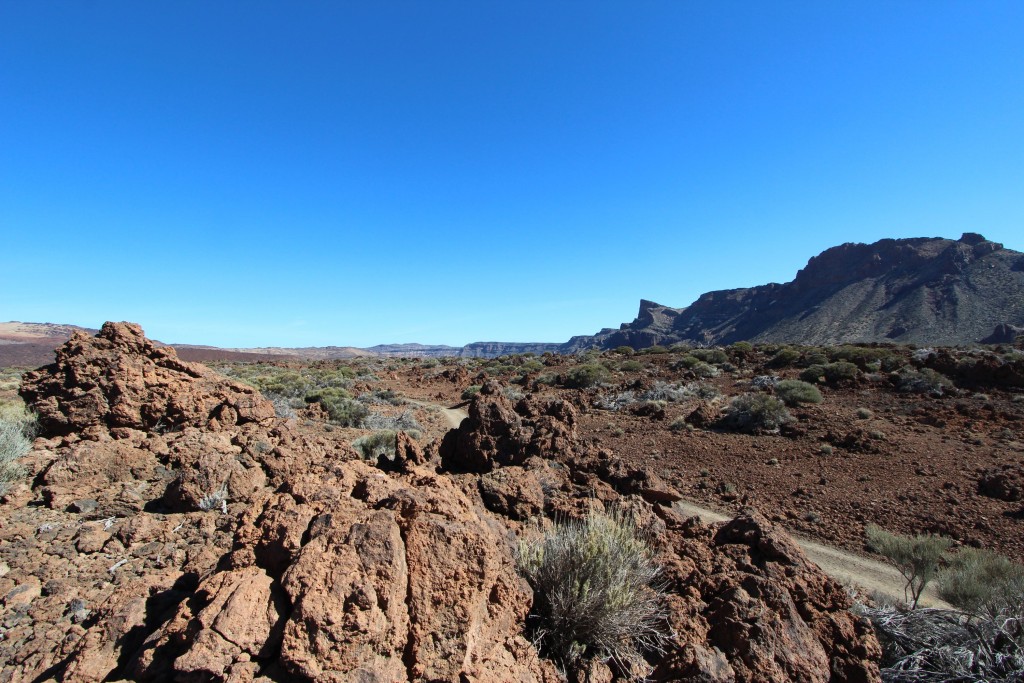 we've skipped the higher parts on the way towards Montnia Blanca with home of coming back later
then there was not-so-successful hike from Los Gigantes to the Guama mountain. landscapes around were stunning – with ocean not that far and high mountains seen towards the center of the island. we've planned to make a 'circle' and come back on another route – but all of the alternatives were too steep – so we've ended up walking forth and back the same route. first across town, then banana plantations and then the hills.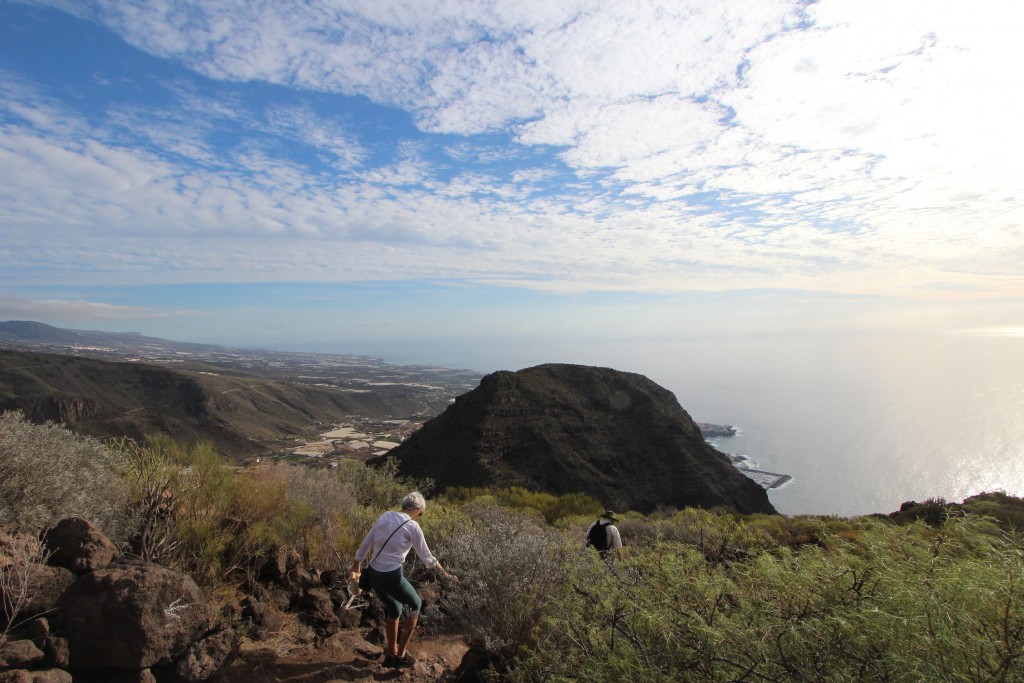 having a single hike with walking forth and back on the same path wasn't enough for me – i've spotted on a map a tunnel under the mountain from the previous day and decided to see if it's really there. it was! over 1km walk under the mountain top, over old narrow railway next to some empty pipe that ended abruptly before the tunnel exit/entrance:
it's the same tunnel as described here, here and seen on these clips.
Icod was nice – much less touristy. we've walked to the cliffs at the seaside: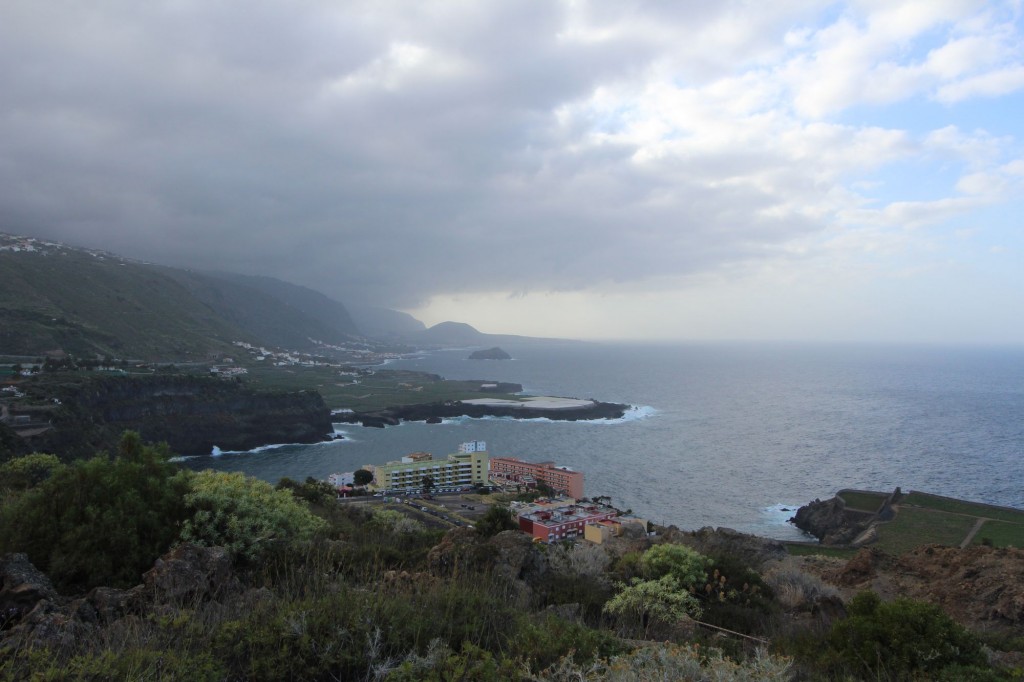 and twice towards the 'inland' – climbing up on the serpentine of roads and paths.
Purto de la Cruz was a good starting point for hikes to La Orotava:
there was also half-great route along the rough coastal line to San Pedro with the city part being less interesting:
on the way there are ruins of Gordejuela Water Elevator [?]: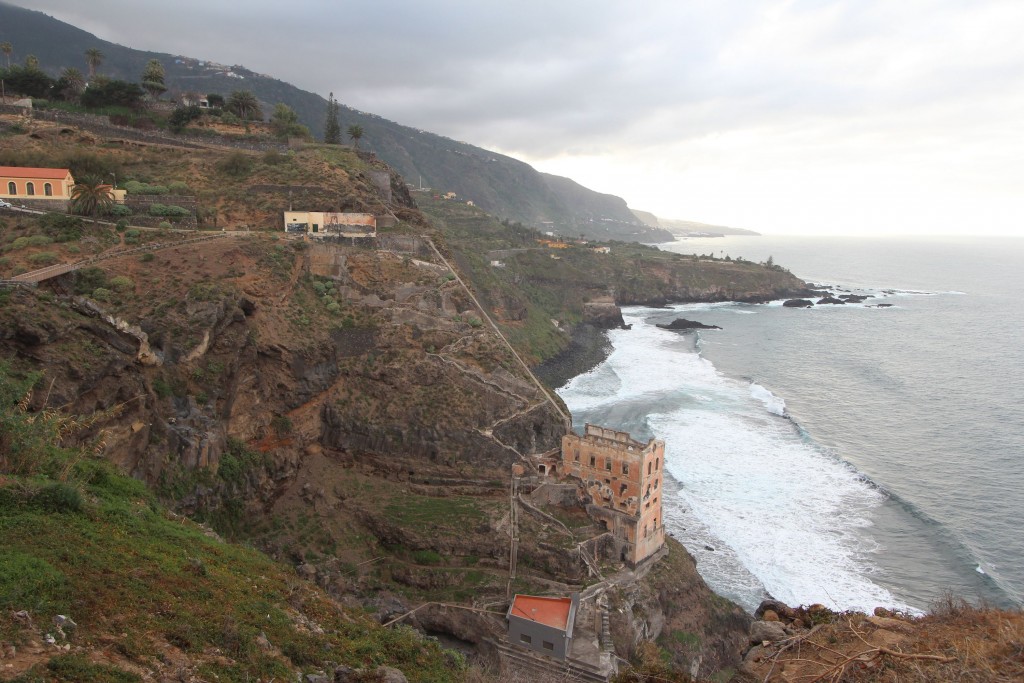 during the second trip to Teide we've taken another quite mild, although higher, route:
and yes – those are clouds down below, at the horizon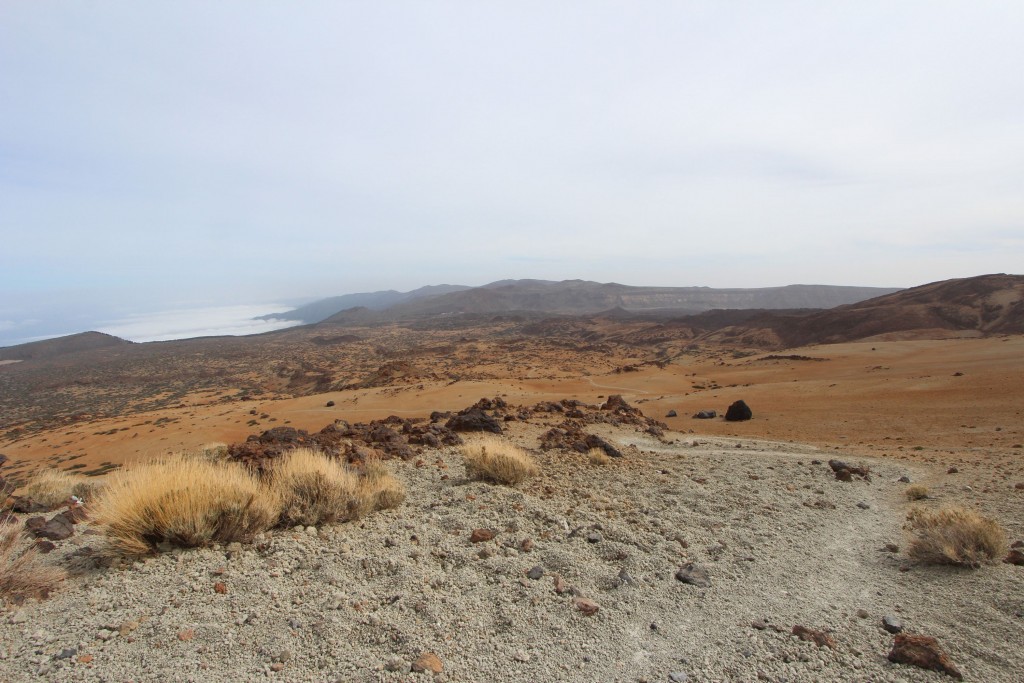 our last walk together, day before the departure, was near Purto de Guimar where fozen voulcanic lava fields meet the ocean: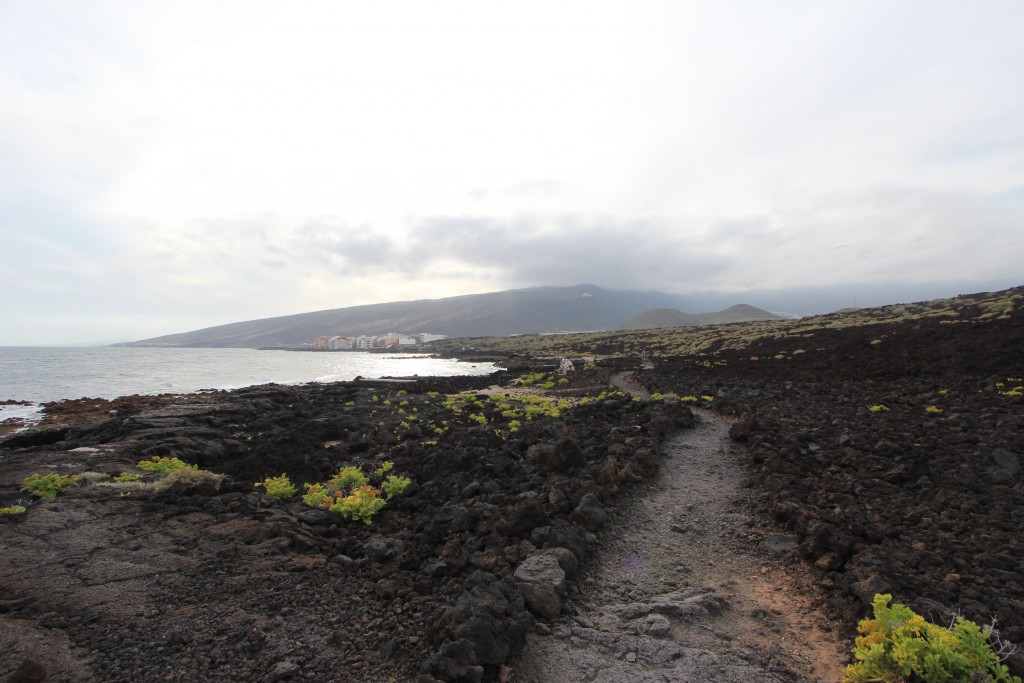 one more of those forth-and-back routes, but definitively worth seeing