i've spent last month in Asia – Hong Kong, Singapore, Thailand and Philippines. totally new experience in many ways.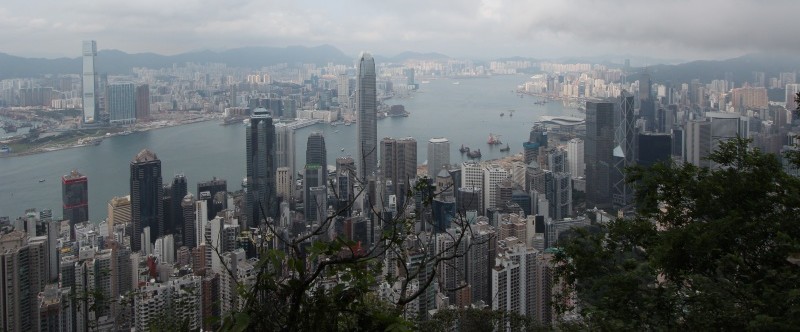 half of my trip was work related – i got a chance to visit Hong Kong office of our parent company to pass some of my earlier responsibilities to people over there. i also made a dozen of presentations of our product to potential clients in Hong Kong and Singapore. that implied wearing suit and a tie in 30-35C temperatures which was quite an unpleasant thing. after the first few days i've learned that the air conditioning running during the night gives me sore throat and choked nose, i've switched to electric fan + earplugs which worked surprisingly well.
hong kong is crowded – really really crowded, full of people rushing in all the directions [yet queuing politely in shops, metro stations and even bus stops]. it's also noisy – traffic on the streets, just presence of the people, air conditioners and fans everywhere – it's really tiring for me – apparently living on a province has some advantages too. i only discover them when i leave Eskilstuna for a longer while.
there's overflow of advertisements in different shapes and forms – neon lights, billboards, animated screens and posters hanging everywhere. also the business district is illuminated with a light show every evening at 8pm.
people seem suspiciously happy – smiling a lot, walking/eating in groups. same applies to Thailand and Philippines. only Singapore was an exception – people there seemed more uptight and less friendly.
things i've seen in Hong Kong:
the peak on the wan chai island + walking way back to the central station
'big budda' statue [monument itself was not very interesting, but long journey in the cable cart worth it. next time i'll walk all the way ;-]
central districts:

Tsim Sha Tsui [TST] – where i stayed – semi touristic district with big and lavish shopping malls next to quite messy backstreets with street food and bazaars
Jordan – more residential area but still plenty of small chinese fast food shops, vegetable, fruit and sea-food markets
Mong Kok – full of shops with electronics
Wan Chai and Central – business district where office i worked in is located [and most potential clients]

new territories residential area closer to the mainland china. as almost all other parts of Hong Kong i've visited it's full of high rise residential buildings
plenty of cheaper and more expensive bars/restaurants i've visiteed with my coworkers and flat-mate from the Goteborg times – Thomas.