prepare the floppy image file that later can be mounted via AMT, include in it just the bios update file – in my case it was PET20A18.exe from here.

mkfs.msdos -C /tmp/imagefile.img 14400
mkdir /media/floppy1/
mount -o loop /path/imagefile.img /media/floppy1/
cd /media/floppy1/
wget https://downloads.dell.com/FOLDER05054865M/1/PET20A18.exe
cd ..
umount /media/floppy1/

once the file is ready use the Manageability Commander Tool > Remote Control > Take control mount such img file as a virtual, oversize floppy. Using the Launch Viewer connect via VNC, keep on pressing F12 while rebooting server and select from the boot menu 'BIOS Flash Update'.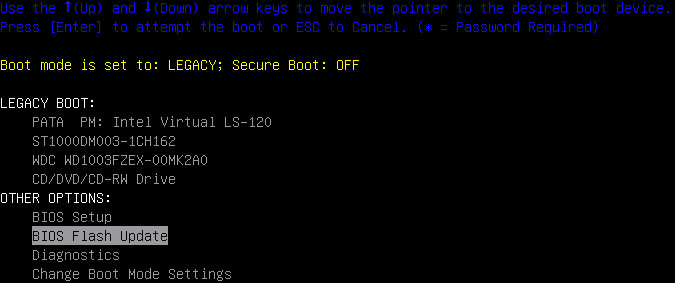 click on the … icon and select the bios image from the virtual floppy.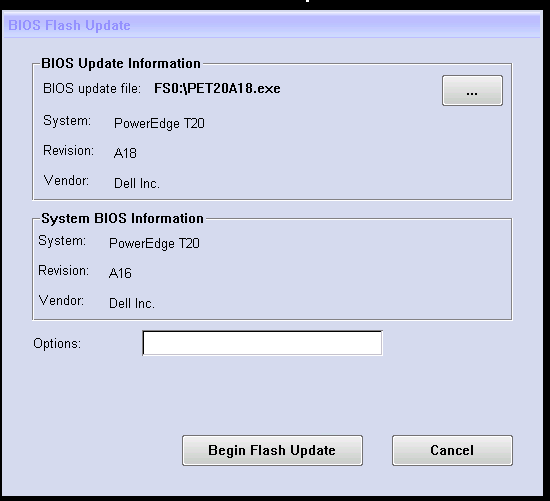 let it reboot, wait 5 minutes and the bios update is finished.